Flame Blaze will be taking a LONG break from posting cheats on this website! Until then, waddle on!

Posted by Pugin94, November 21th 2012

RIOT FOR ROOKIE!


On the server Belly Slide, what APPEARS to be the end of a sighting of Rookie is actually the beginning of a RIOT for Rookie! Bunches of penguins gathered at the Town and waited for him, even though he doesn't appear until the Fall Fair 2012. Now in CP history, MANY penguins have done riots for famous penguins EVEN though they know they won't appear until the certain date of the party. Now this is a mystery that will probably never be solved...Maybbbeeeeeeeeeeeeeeeeeeee. :l

Posted by Pugin94
Picture taken by Flame Blaze

New Videos

Riot for Coffee
---
Meeting Rh
---
Riot for Rockhopper
posted by Flame blaze
---
The White Penguin?
---
Th Fruit Party Information
(updated)
---
Music Jam 2012
Sorry for no Updates Here is the newest
Fall Fair
New News
CTP:Flame blaze
Club Penguin Fall Fair

The Party Has Just Begun!
Very interesting!
Posted by Pugin94

Club penguin's Snow party EPF pictures
---
New Item Coming Out Soon
Free Item at snow race
---
Club Penguin Operation:Hibernation

---
Club Penguin?

---
Come in Agents....
Coco27552
---
These are very interesting questions, Flame blaze! I hope we can find out who the Director really is!
Posted by Pugin94

New Dance
---
Wwe Adam
Snow Race
Flame blaze, Gunter143, and Pugin94 trackers
Tri tracker(track three people at the same time)
---
Adventure Blue Crab
---
The adventure party mystery
Rockhopper has come to the island
Welcome to Club Penguin
Powered by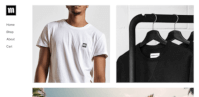 Create your own unique website with customizable templates.